[rev_slider_vc alias="wine-slider1″]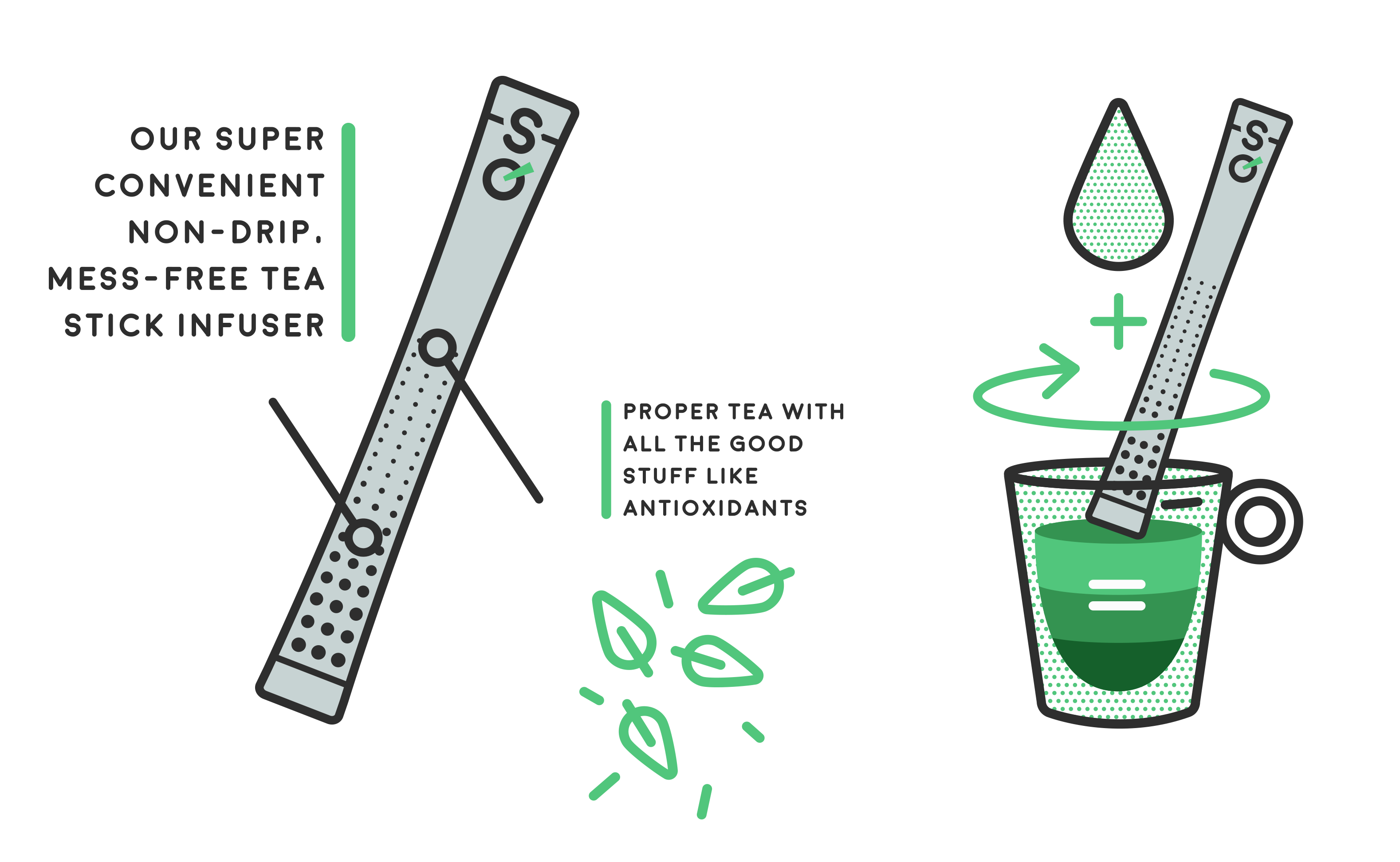 Our tea sticks are clever little things – packed full of proper tea with 427 micro perforations (yes, we counted), allowing the tea to brew to perfection without fear of over-steeping. Oh, and they also act as a spoon. Told you they were clever.
10 blends and flavours...
If you are looking for something calming – there's our Moroccan mint, feeling fruity, then why not try our forest fruit tea, caffeine not your thing? then there's our herbal rooibos and we couldn't forget the household favourites like breakfast brew and earl grey, just to name but a few.
So, we are more than confident that you'll find something to meet your tastes from Our ever growing range of green, black, fruit and herbal teas. click the button below to explore our full range of blends and flavours.