It all started
Ricky and Kim are the co-founders. They go back a long way and have known each other since they were 4 yrs old. They went to the same nursery school, first school, middle school, high school even upto the same university.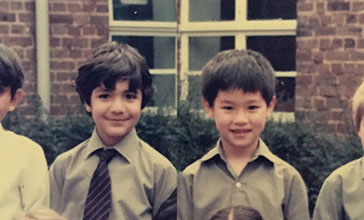 With a little chemistry
It was after school at Ricky's house that they shared a passion for tea. Ricky's parents would brew the most fragrant, head strong tea. It's a traditional Indian tea called Masala tea. It's a strong chemistry of cinnamon, Indian spices and masala heated up with milk and loose tea leaves from Assam, India. Kim would go home buzzed and his Mum would often wonder what they got up to there.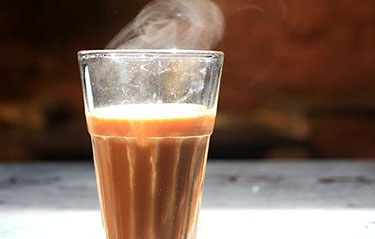 Plenty of hard work
Years later, both Ricky and Kim came across the idea of T-Sticks as a way to combine their love of tea with doing something innovative and fun in a very traditional market. They sold the first batch of T-Sticks out of their warehouse in East London to offices in the local area. The fun came from experimenting with different stick formats, and blending all different types of tea leaves to discover the perfect notes and flavours that worked. so The concept brand T-Sticks of London was born.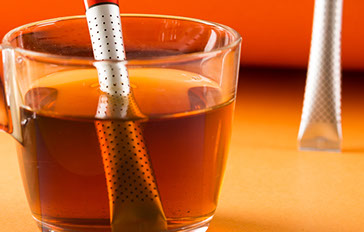 Thought and perseverance
It took another 2 years after T-Sticks of London was born and continued brewing and blending the right ingredients. The founders listened to their fans and took onboard their comments to make the tea sticks concept more obvious on their packaging.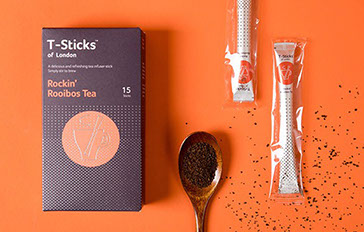 And Tea of course
That in essence is the DNA of Sticksology. Both founders blend in both the core parts of their passions to create the brand; Ricky his passion and understanding of tea, and Kim his love of craft and chemistry. They perform all the geeky complicated parts so our fans can just enjoy a simple cup of tea. Together the story and feeling of Sticksology was born.